Team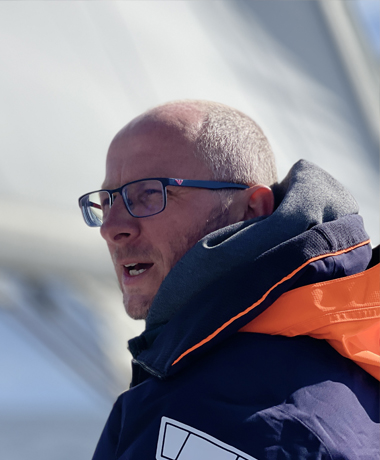 Sergey Balashov,
instructor
I came to yachting at a fairly mature age with a dream of a solo transatlantic crossing. I trained as a skipper in Greece and got my first practice (a 500-mile crossing from Rhodes to Corfu). I was very lucky to have a mentor. My teacher Andrei Ukhin gave me a lot of valuable knowledge and skills, the main of which I consider the ability to think ahead about the consequences of my actions.
A year later, I bought my own sailing yacht, on which I continued to study on my own. Then there was a second yacht and a single passage from Sweden to Turkey. These few months have been a period of great discoveries, including night sailings on the high seas, the experience of storms and yacht repairs right at sea. Time to test yourself for strength and emotional stability. I have succeeded in many things: servicing yachts and working as a hired captain, winning sports regattas and sailing yachts.
Now is the time when I am ready to teach yachting and share my experience and knowledge with people who really need it.
See you under sail, friends!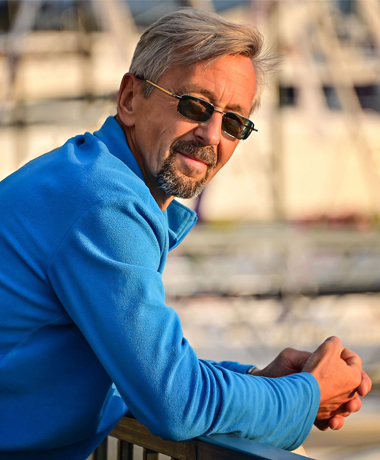 Andrey Kapitanov,
instructor
I got into sailing when I was 12 years old. I earned my first gold medals during my school years on a small sports boat "Cadet". In his student years, he already taxied on the "Soling" (then - the largest Olympic class). After graduating from the Moscow Institute of Physics and Technology, I started developing my own business, but dreams of the sea did not let me go. After 10 years of constant racing and training, participation in the World Championship in 2016 and numerous regattas, prizes, cruises as a helmsman, coach, skipper, mentor captain and passing the "life equator" at the age of 50, I decided that I want to connect with the sea your destiny. I qualified as an instructor because yachting and interacting with people is what I really enjoy.
I was lucky with teachers who gave me a solid theoretical base, which I am constantly expanding. I have also worked in shipyards where boats are restored, repaired and serviced. That's why I know boats "from the inside". I teach cadets to love the boat, listen to the wind and respect the sea, then everything will be fine!